Our team has a new obsession.
Scrum.
Originally a working set of processes to deliver better quality software on time, Scrum has now expanded to professional organizations, schools and governments.
You can read all about it here. More important, you can see how it works in the graphic below.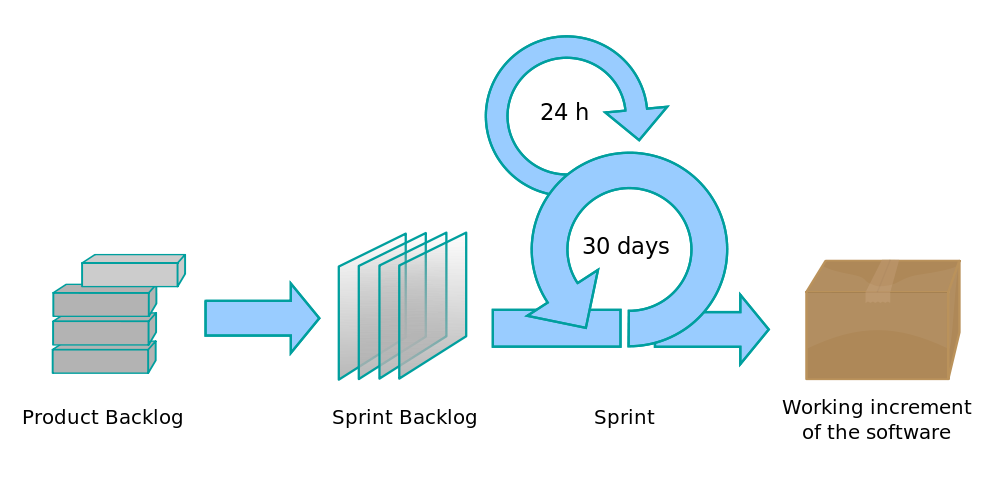 Scrum has it's own language. You'll hear terms like…
Product backlog.
Sprint.
Scrum master.
Product owner.
…and the list goes on 🙂
Instead of trying to explain every element of Scrum to you (just buy the book) I wanted to talk about one very specific element of Scrum.
Introduction to Velocity
Velocity is the total effort a team is capable of in a sprint.
In plain English: You can calculate a numeric value of how productive your organization was over a set period of time (known as a Sprint) based on 'Story Points' (again, read the book).
The idea is that your velocity should increase significantly each Sprint. Jeff Sutherland, one of the creators of Scrum, estimates that a good Scrum implementation should increase a companies productivity by three or four times!
What is really neat is that you can actually chart your velocity to see how your productivity increases as a group.
Which I've done below for our team.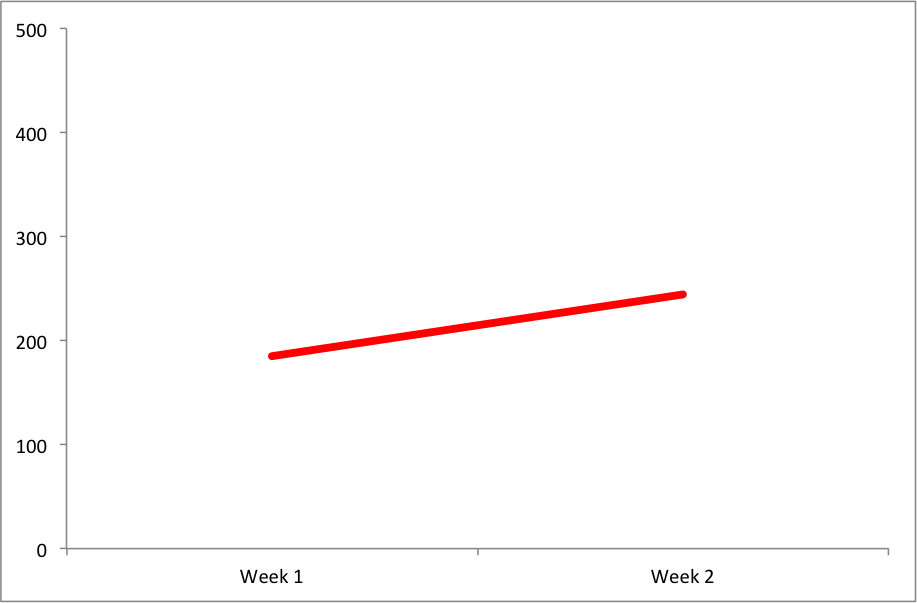 We increased productivity by +32% in 2 weeks
This entire conversation reminds me of the saying: "You can't manage what you don't measure."
We had no idea how much our team could accomplish until we began measuring productivity in more than the quantity of tasks completed.
Again: "You can't manage what you don't measure."
I'm not asking you to become a kool-aid sipping disciple of Scrum.
I'm just encouraging you to find a way to measure your team's productivity.
And then try and improve on that unit of measure day-after-day, month-after-month and year-after-year.
Make my day: Share this story on social media 🙂